Bassline Entertainment Description
We are a mobile company proudly serving the southern Maine area. We serve a large array of events such as weddings, bar/bat mitzvahs, birthday parties, family gatherings, corporate events, school dances, etc. Our musical selection is broad and goes all the way back to the Rat Pack era! We are especially fond of and would consider these genres to be our specialty: hip-hop, R&B, Dancehall, & Reggaeton. But don't let that fool you because we love music and have done many events focused on country, classic rock, oldies, etc. Contact us and let's discuss your next event! We would love to be there!
Cities Served by Bassline Entertainment
Portland ME, South Portland ME, Westbrook ME, Windham ME, Falmouth ME, Gray ME, Gorham ME, Scarborough ME, Saco ME, Buxton ME, Hollis ME, Cumberland ME, Naples ME, Raymond ME, Cape Elizabeth ME, Lewiston ME, Auburn ME, Kennebunk ME, Old Orchard Beach ME, Bath ME, Augusta ME, Waterville ME, Waterboro ME, Thompson ME, Lisbon ME, Brunswick ME, Freeport ME, Falmouth ME, Biddeford ME, Arundel ME and plenty more!
Additional Information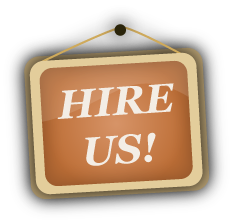 We Want To Be Your DJ!
Free consultations to ensure we are the right fit
Free & unlimited appointments to ease your mind thereafter
Top of the line equipment for audio & visual
Fail-safe plan always in place so equipment failure is never an issue
2 DJs for the price of 1
---
Check if your date is available now!

---
What Our Clients Are Saying...


Bassline Entertainment Facebook Comments